Comprehensive Orthodontic Treatment
---
Comprehensive treatment is completed in one phase of orthodontics. In addition to aligning the teeth, it corrects the bite and enhances overall oral health. Comprehensive orthodontics relies on upper and lower braces, and is appropriate for children and adults who have lost most or all of their primary (baby) teeth. Our team at Barrett Family Orthodontics explains what to expect before, during, and after this type of treatment.
Types of Braces
In many cases, we use traditional braces to achieve optimal results. At our practice, we offer both metal and clear braces, depending on your personal needs and preferences.
Some patients may be able to attain comprehensive results with Invisalign®. Dr. Barrett can help determine your candidacy for this option.
How Long Will Comprehensive Treatment Take?
Overall, orthodontic treatment could take anywhere from a few months to three years. On average, however, most patients complete comprehensive orthodontics in about two years. Of course, the actual timeline depends on several factors, including:
The complexity of your case
Your overall oral health
Growth and development of the jaws and face
The degree of movement that is possible
Patient compliance
At Barrett Family Orthodontics, we use the latest techniques and methods to maximize your progress. During a consultation at our practice, we can give you an idea of how long your treatment will take.
What If I'm Already Missing Teeth?
Shifting is a natural byproduct of tooth loss. When there are spaces in the smile, the adjacent teeth naturally drift into the gaps. Over time, this can lead to complex dental issues, such as bite issues and periodontal disease.
Are you interested in a more discreet orthodontic option? Find out if you qualify for Comprehensive Treatment. Call your orthodontist in San Luis Obispo & Los Osos, CA at (805) 541-3411 & (805) 528-7121
The goal of comprehensive orthodontic treatment is to move the teeth into their proper positions. If you already have missing teeth, we can talk with you about ways to replace them.
What to Expect during Treatment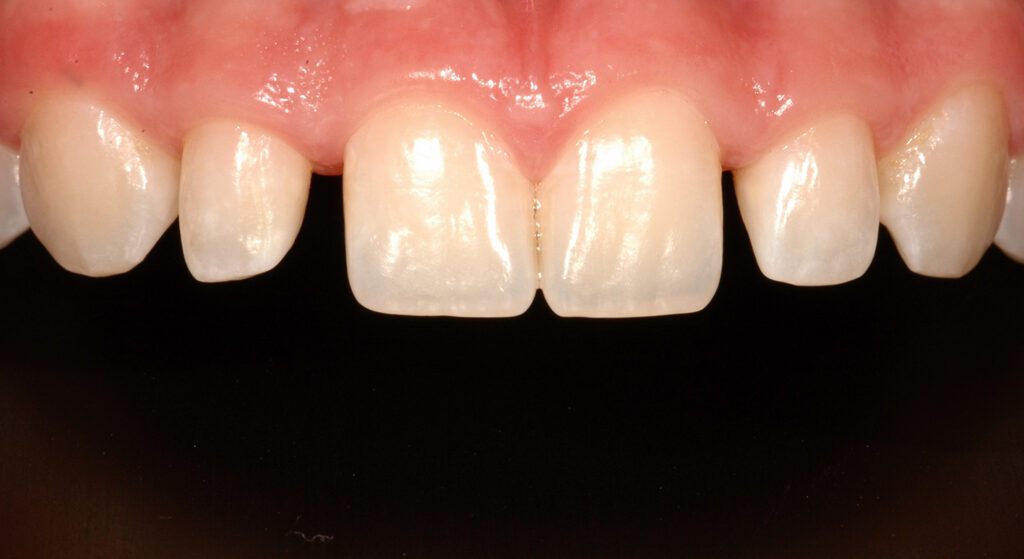 We can place your braces during a single office visit. Once they are on, we will monitor your progress approximately every six weeks.
Because orthodontic treatment moves the teeth, some degree of tenderness is normal. Fortunately, this can be managed successfully with over-the-counter pain relievers, such as acetaminophen. Any discomfort should be temporary, and should diminish within a few days.
The Importance of Retention
Once the teeth are aligned and in their proper positions, treatment is complete. When your braces come off, you will need to wear a retainer to keep the teeth from moving into their old locations. It's important to wear your retainer exactly as prescribed by Dr. Barrett.
There are many types of retainers available. We can help determine which options will work with your preferences and lifestyle.
Contact our Los Osos or San Luis Obispo Office Today
If you would like to learn more about comprehensive treatment – or schedule an appointment at our practice – reach out to a team member. You can contact us online or give us a call at (805) 541-3411 in San Luis Obispo or (805) 528-7121 in Los Osos, CA.