Braces are commonplace among teens. In fact, according to the American Association of Orthodontists, over half of all orthodontic patients in the United States are between the ages of 12 and 17. Today, braces aren't the only tried-and-true option for straightening the teeth. Invisalign® Teen delivers the same impressive benefits as traditional Invisalign, with a few extra features for younger patients. Dr. Jeremy Barrett offers Invisalign Teen at our practice, serving San Luis Obispo and Los Osos, CA.
Invisalign Teen vs Braces: Which is More Effective?
When Invisalign was first introduced in the 1990s, it could only correct a handful of minor orthodontic issues. Due to modern advances, however, this system can now address many of the same problems as braces. Invisalign Teen is effective for treating mild to moderate cases, including:
Overbites
Underbites
Crossbites
Open bites
Crooked or overlapped teeth
Gapped teeth
For the right patient, Invisalign Teen is every bit as effective as traditional metal braces.
To find out if Invisalign Teen is right for you or your child, Call your orthodontist in San Luis Obispo & Los Osos, CA at (805) 541-3411 & (805) 528-7121
What's the Difference between Traditional Invisalign and Invisalign Teen?
Invisalign Teen is quite similar to Invisalign for adults. However, this system offers a few added benefits that are helpful for younger patients with changing dentition:
Additional space: Teens and adolescents are still growing. Invisalign Teen has extra room for space holders, which help guide erupting teeth into their proper positions.
Complimentary replacement trays: If your aligners are lost, stolen, or warped, Invisalign Teen offers up to six free replacements.
How it Works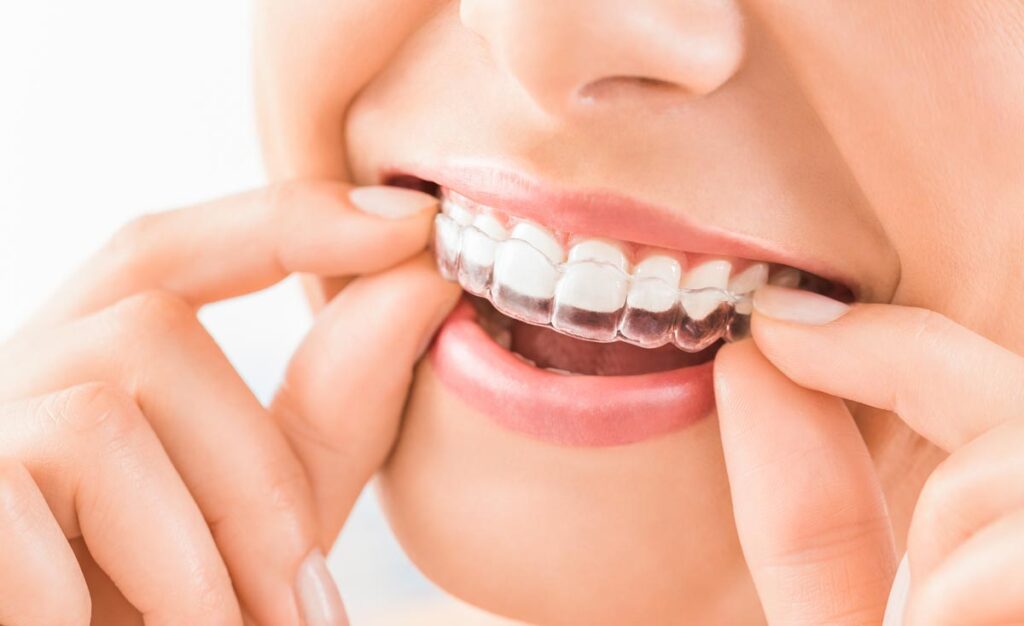 If Dr. Barrett determines that you are a candidate for Invisalign Teen, we will start by taking a digital scan of your teeth. Our handheld iTero wand captures thousands of images, then stitches them together to create a model of your mouth. These image files are then used to create a series of clear aligner trays.
Once your trays have been fabricated, we will try in the first pair and ensure they fit properly. You will be provided with detailed guidelines regarding wear and maintenance. To be effective, Invisalign trays must be worn most of the time – at least 22 hours every day. They should not be removed unless you are eating, brushing, or flossing.
At the specified time, your current set of trays are switched out for the next pair. The slight differences in these aligners gently move your teeth into position over time. In most cases, you will change out your trays every two weeks. The number of trays necessary will depend on the severity of your misalignment.
When the desired results have been achieved, you will need to wear a retainer to maintain results. Oftentimes, you can simply wear the last aligner of the series. There are other types of retainers available as well. Dr. Barrett can discuss which ones may be most beneficial for you.
Contact Barrett Family Orthodontics
Millions of teens have enjoyed the benefits of Invisalign. To find out if this orthodontic option is right for you, schedule a visit at our practice. Call us in San Luis Obispo, CA at (805) 541-3411 or in Los Osos, CA at (805) 528-7121.