Invisalign in San Luis Obispo, CA
---
Unlike traditional metal braces, the Invisalign® system straightens the teeth using clear, removable, thermoplastic trays. These aligners are popular among teen and adult patients who desire a more discreet orthodontic option. We also offer Invisalign First for pediatric patients who require early interceptive treatment. Read on to learn more about Invisalign at Barrett Family Orthodontics in San Luis Obispo, CA, including benefits, candidacy, and more.
Invisalign Limited vs Invisalign Full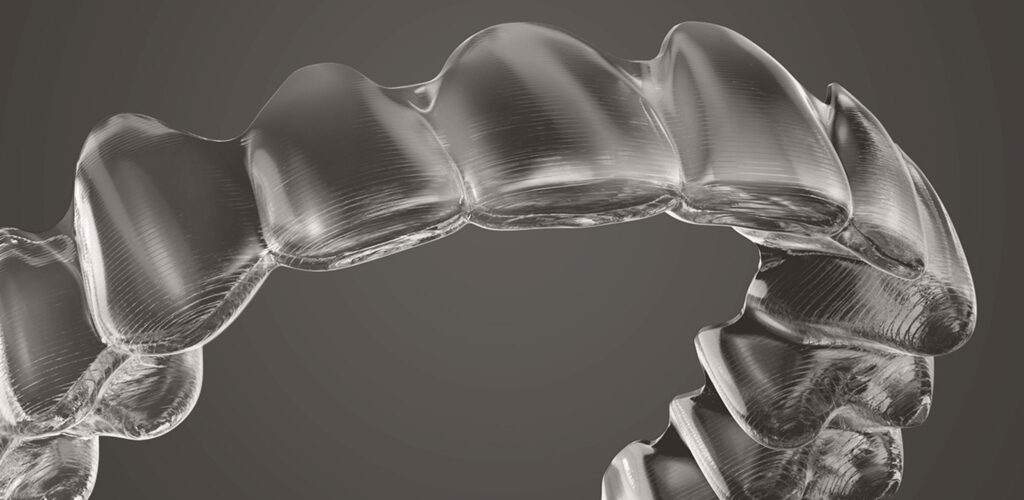 One of the most common questions we hear regarding Invisalign is, "How long will my treatment take?". The answer depends on many factors – primarily, your overall orthodontic goals.
Invisalign Full is recommended for most patients. This treatment module focuses on improving the function, aesthetics, and health of your smile. In addition to straightening the teeth, we also ensure that the bite is corrected and the jaw joints are resting comfortably.
Invisalign Limited is intended for those primarily concerned about their appearance. During this treatment, we focus on straightening the teeth that are visible when you smile.
Advantages of Invisalign
Invisalign boasts a number of benefits over traditional orthodontic appliances. These aligner trays are:
Clear: Because Invisalign trays are made from clear thermoplastic materials, they are virtually invisible to others. As a result, most people won't even realize you're undergoing orthodontic treatment.
Removable: In contrast to metal braces, which are fixed, Invisalign trays are removable. This means patients have zero dietary restrictions. Additionally, brushing and flossing is a breeze!
Comfortable: Conventional braces consist of metal components that can irritate your tongue, cheeks, and lips. Invisalign trays are sleek and smooth, and typically cause less discomfort compared to their traditional counterparts. Almost no emergency appointments are needed throughout your treatment.
Safe: Invisalign trays are fabricated from BPA-free plastic, making them both safe and effective.
Are you interested in a more discreet orthodontic option? Find out if you qualify for Invisalign. Call your orthodontist in San Luis Obispo & Los Osos, CA at (805) 541-3411 & (805) 528-7121
Exploring Invisalign Candidacy
Invisalign is an excellent option for many patients, but is it not for everyone. While Invisalign can correct many of the same orthodontic issues as conventional braces, it may not be suitable for everyone.
Furthermore, individuals seeking any type of orthodontic treatment must have healthy teeth and gums, free from decay and periodontal disease. These issues can hinder the success of treatment and cause further complications. If restorative work is necessary, it should be completed before beginning Invisalign treatment.
How Does Invisalign Work?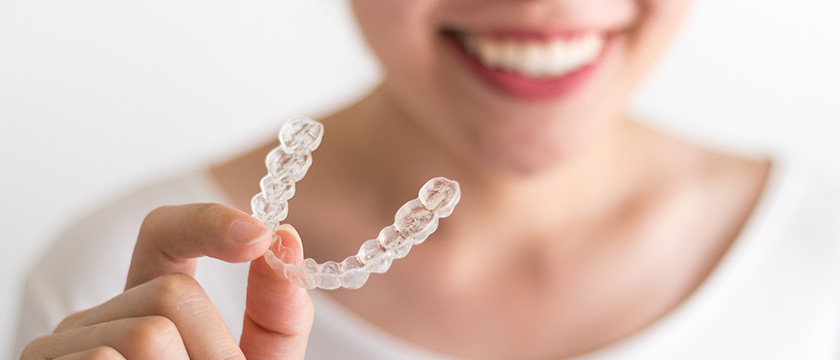 Like traditional braces, Invisalign gradually shifts the teeth using steady, gentle pressure. Instead of using brackets, bands, and wires, however, Invisalign uses a series of trays to achieve the same results. Approximately every two weeks, the current set of aligners are switched out for a new set of trays. Over time, the subtle differences in the trays will guide your teeth into their desired positions.
In order for treatment to be successful, your aligner trays must be worn a minimum of 22 hours every day. This means they should only be removed during meals or when you are cleaning your teeth. Wearing the trays exactly as instructed by Dr. Barrett will ensure optimal results.
Treatment Timeline
If you are interested in Invisalign, you are probably wondering what is involved in the treatment process. General steps include:
Initial consultation: During your complimentary consultation with Dr. Barrett, he will assess the health of your teeth and gums, and determine the severity of your orthodontic issues. During this visit, x-rays may also be taken so the positions of the teeth roots can be evaluated.
ITero Scan: If Dr. Barrett determines you are a candidate for Invisalign, we will take an intra-oral scan of your teeth – no impressions! These images are sent to the Invisalign lab, where a technician will begin crafting your trays.
Active treatment: Once your trays arrive to our office, we will schedule you for a visit to try in the first set. Dr. Barrett will assess the fit and give you detailed instructions about care and maintenance.
Follow-up visits: As you continue treatment, Dr. Barrett will monitor your progress once every two to three months, ensuring you are on track.
Maintaining your results: Once the desired results have been achieved, patients will need to maintain their progress with a retainer. This will keep the teeth from shifting back into their old positions.
How Long Will My Treatment Take?
In short, it depends. There are several factors that will determine the length of your overall treatment timeline, including the severity of misalignment, the complexity of your case, and your commitment level. However, in most cases, Invisalign takes about the same amount of time as traditional braces.
Learn More about Invisalign
Do you want a straighter smile without the hassle of braces? Visit Barrett Family Orthodontics to find out if you qualify for Invisalign. Contact our San Luis Obispo, CA practice by calling (805) 541-3411.